We have designed 2 NEW types of membership which we believe provides the opportunity to join a club that truely recognises the value of members.
1) For the person who plays a lot of golf in a year you may purchase our Seasonal Golf Pass membership. This is available as a 5 Day or 7 Day player and is competatively priced. With this type of membership you may book and play whenever without any further payment.
2) For the person who cannot play on a regular basis you may purchase our Flexi 7 Day membership which allows you to book and play when you wish for a small user fee
All members are required to pay a club membership fee which varies in price on membership type and age
SPECIAL OFFER - 2 MONTHS FREE 6 Months for the price of 4 October 1st 2021 - March 31st 2022 For handicap golfers who play a lot of rounds per year.
Due to the problems of several lockdown periods when the playing of golf was not allowed we have re-designed our club membership application with our members financial commitments in mind.
For any future National Covid Lockdowns we will refund the days lost from your Seasonal Golf Pass onto your Membership Card Account.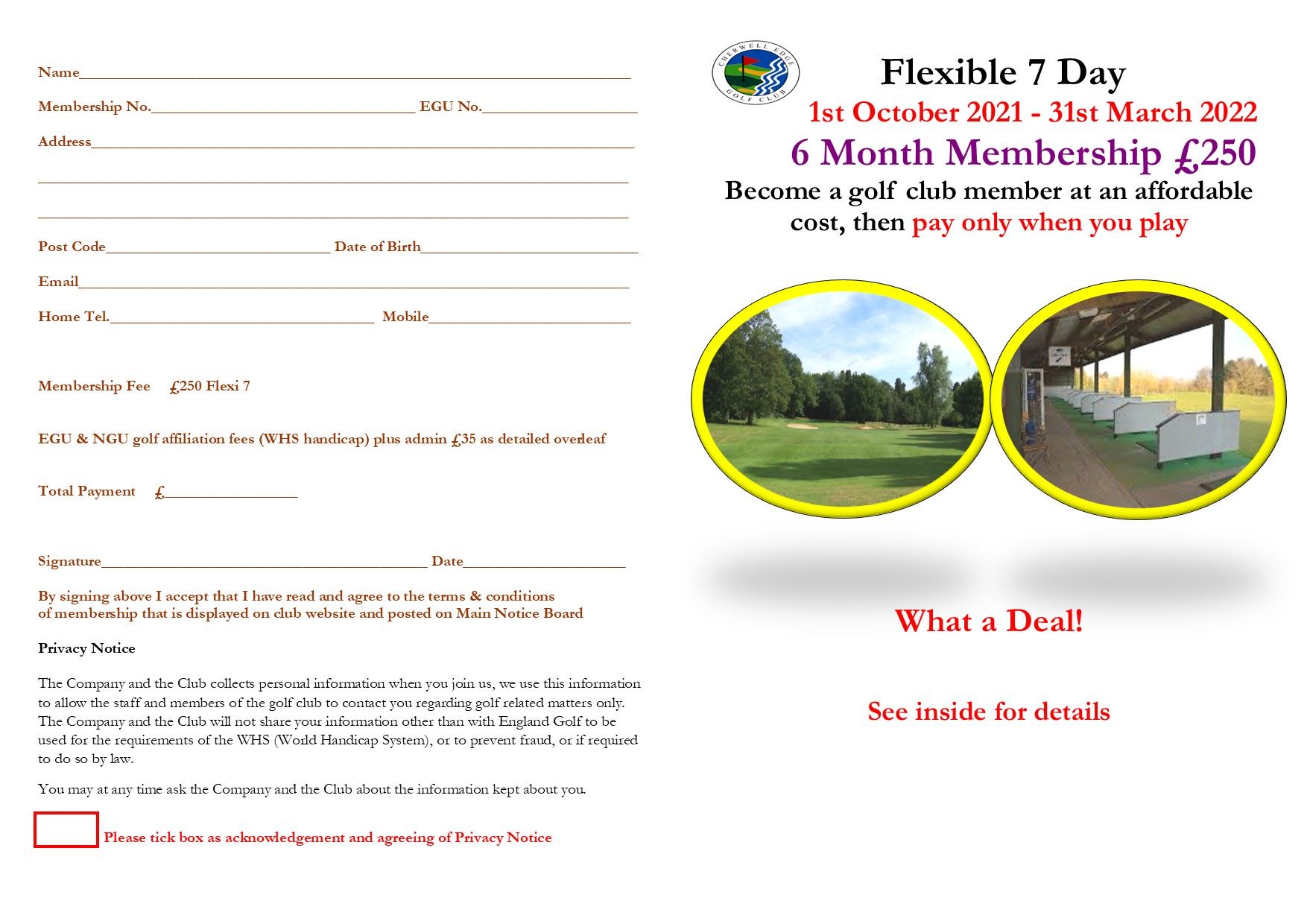 Flexible 7 day Membership 6 Month Offer
Play any day of the week and pay when you play.
For those golfers who wish to be a member with a handicap but prefer to pay a small user fee when they play
This membership type will be limited in numbers.
Please complete the form below and click the Send button to get in touch with us.
Thank you for submitting the contact form.